Policies and regulations MNCM in the world
Policies and regulations
MNCM in the world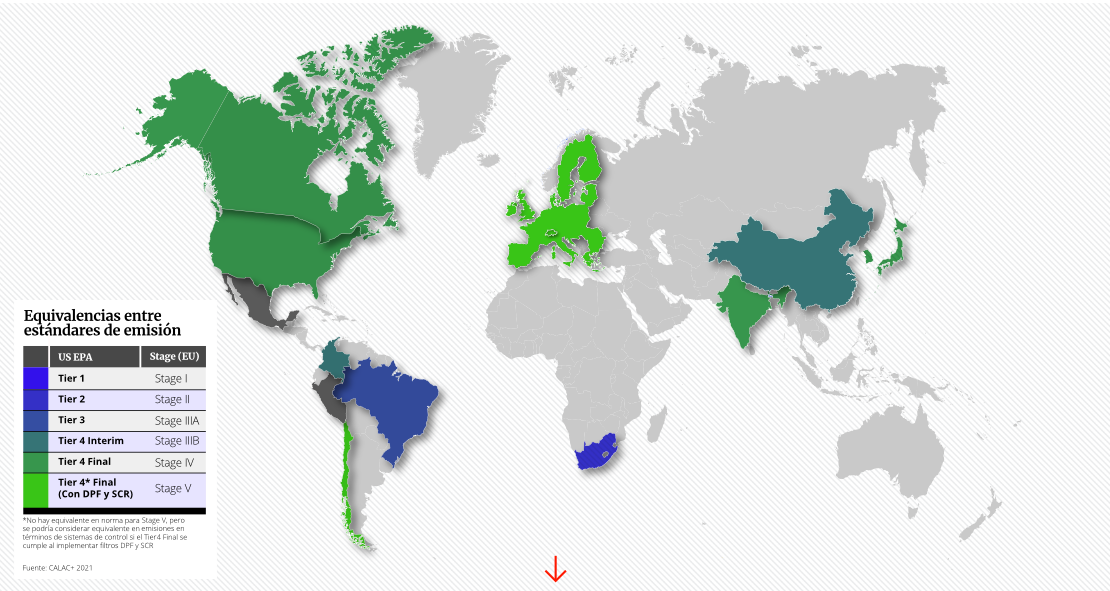 UPDATED INFORMATION AS OF NOVEMBER 2021.
International experiences
The Climate and Clean Air in Latin American Cities (CALAC+) program has identified the main regulatory aspects used in different regions to control emissions of local pollutants generated by non-road mobile machinery (MMNC).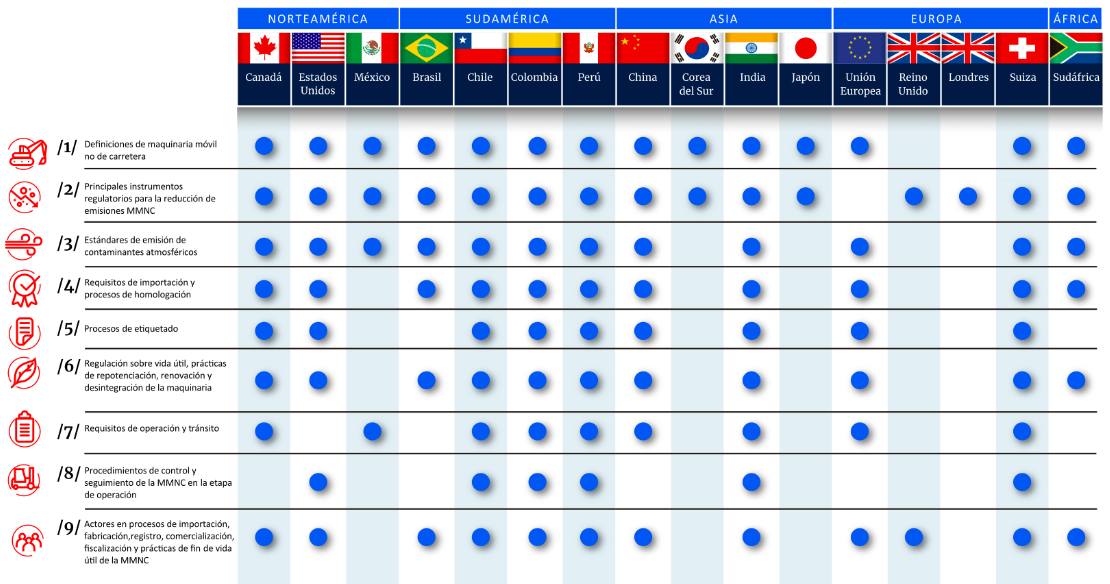 With this study, CALAC+ seeks to contribute criteria to the technical discussions that are being developed in Latin American countries based on the definition of the regulatory bases to reduce the emission of MMNC pollutants.
* This document is for informational purposes and does not necessarily reflect the views or opinions of the organizations and governments mentioned. Nor does it seek to contain all the regulations related to MMNC, but rather those estimated to be most relevant to be used in strategies to reduce polluting emissions of MMNC. The experiences collected were made based on the greatest advances in policies for machinery with internal combustion engines. Experiences from other countries may be included in future versions.
---