Opportunities for the development of green hydrogen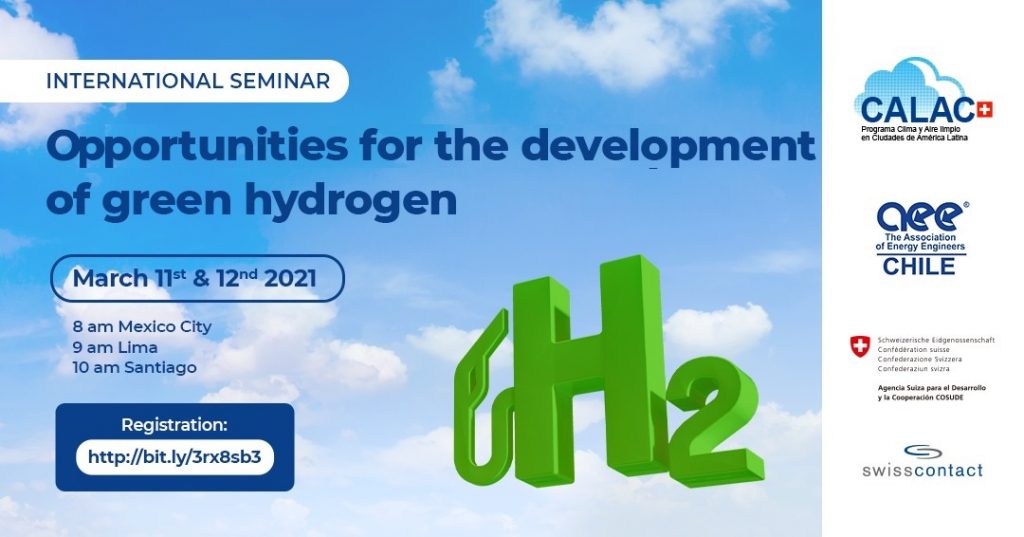 The decarbonisation of the planet is one of the goals that many countries have set themselves in the framework of the Paris Agreement for 2050. Hydrogen obtained in a sustainable manner (green hydrogen) is becoming an increasingly studied and widespread alternative on the planet. According to the International Energy Agency, green hydrogen could save 830 million tonnes of CO2 emissions annually, compared to grey hydrogen obtained from hydrocarbons.
This Seminar will present the progress made in the Latin American Region in terms of incentives and national plans for the introduction of Green Hydrogen in the energy matrix. Also, it will present the technological advances in the production and application of Green Hydrogen in transport application.
The presentation will be in Spanish with simultaneous translation to English.
Registration link