Measurement of Number of Particles in the TransMilenio Fleet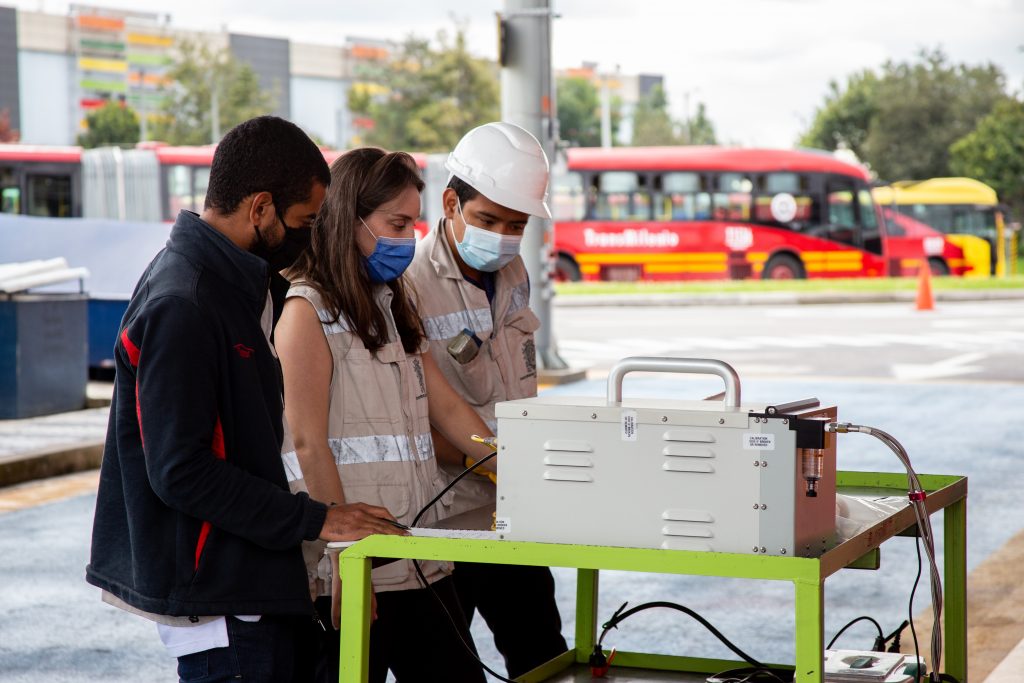 En la ciudad de Bogotá, según la información de la Secretaría Distrital de Ambiente de Bogotá D.C., los buses representan el 23% de las emisiones de material particulado emitido por las fuentes móviles que circulan en la ciudad. Este material particulado está compuesto de partículas finas y ultrafinas, que, cuando son inhaladas, generan problemas en la salud, como, por ejemplo, enfermedades cardiovasculares, respiratorias e incluso cáncer. Adicionalmente, estas partículas están compuestas por carbón negro, que es clasificado como un contaminante climático de vida corta y que tiene efectos negativos en el cambio climático.
Como respuesta a esta problemática, TransMilenio, en las últimas licitaciones para aprovisionamiento de buses, además de buses eléctricos, ha priorizado buses con tecnologías más limpias, como son diésel Euro V con filtros de partículas (DPF), gas natural y diésel Euro VI. Estos avances tecnológicos han obligado a migrar a procedimientos de medición y evaluación periódica de la emisión de partículas para verificar el buen funcionamiento de los sistemas de control de emisiones. Esto es para que la tecnología más limpia, realmente garantice una menor contaminación.
Es por ello, que, desde hace unas semanas, el Programa CALAC+, a través de la Universidad de Antioquia, viene realizando mediciones de emisiones de número de partículas a la flota de TransMilenio con el fin de generar información de línea base a partir de un protocolo de medición del número de partículas elaborado con un grupo de expertos internacionales (working group).
Este 22 de junio, representantes de la Secretaría Distrital de Ambiente de Bogotá D.C., del Ministerio de Ambiente y Desarrollo Sostenible y de la Corporación Autónoma Regional Cundinamarca visitaron el patio de la operadora de buses SI18 con la finalidad de participar de las mediciones que se vienen realizando a la flota de TransMilenio. Durante la visita se observó de cerca el equipamiento utilizado, el protocolo que se está implementando y el registro de la información.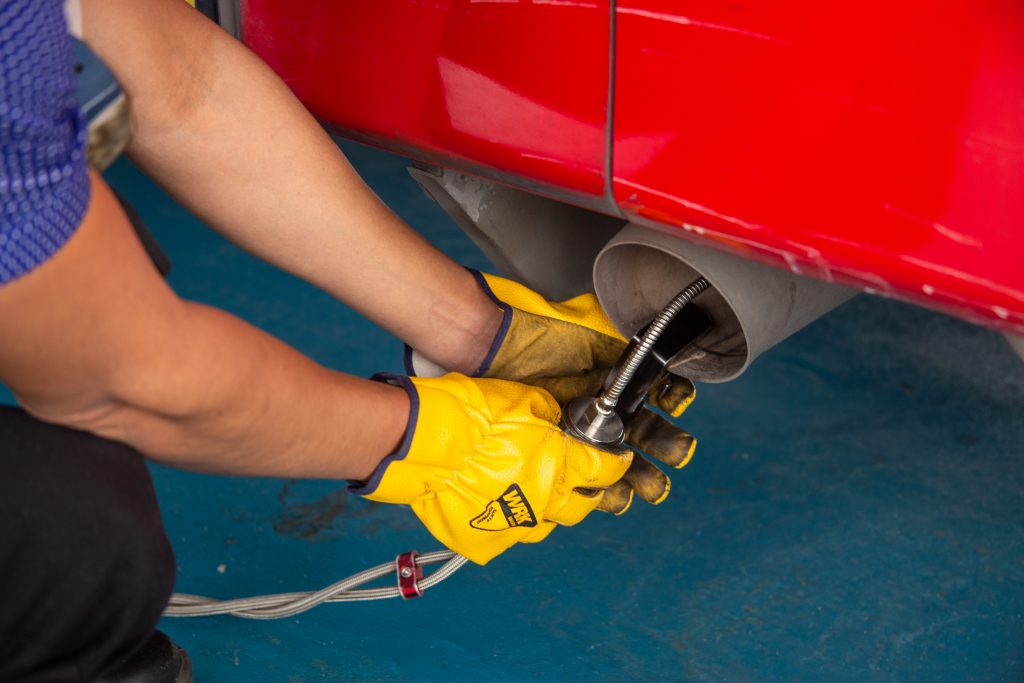 To date, more than 1,400 buses have been measured in eleven yards of the TransMilenio system operators. With this, in addition to validating the protocol for measuring particles, it is expected to generate information that will serve the Ministry of Environment and Sustainable Development and the District Secretary for the Environment of Bogotá for the design of public policies related to the surveillance and control of vehicles using the best technological standards available.